South Florida Homeowners Association (HOA) Paving Services
HOA board members and property managers have many responsibilities to ensure their premises are well-maintained. One crucial task is keeping pavement in top condition. From streets to parking lots and walking paths, your paved surfaces play a major role in the safety and attractiveness of your community.
If you need local HOA paving services in South Florida, The Paving Lady can help. We are a full-service paving company that has served the area for over 35 years.
Our Paving Services for HOAs and Apartment Complexes
As a leading apartment and condo paving company in southern Florida, The Paving Lady provides a wide range of paving solutions to improve your property. Our services include:
Asphalt Restoration
If your parking lots or roadways are in need of asphalt restoration, partner with The Paving Lady to get the best results with a cos effective solution.  From milling and overlaying all the way to full depth replacement, we can provide a solution to fit your needs.
Preventive Maintenance
Preventive maintenance services are important for keeping your pavement in top condition. We recommend regular seal coating to protect your pavement from water, chemical and mechanical damage. Our premium seal coating gives your asphalt a jet-black finish and extends its life span.
Repairs
If there are cracks, potholes or other blemishes on your pavement, we provide asphalt repair solutions to make it as good as new. We fill cracks to prevent fluids from penetrating your pavement and patch potholes to smooth out your surface, so these issues do not develop into major problems.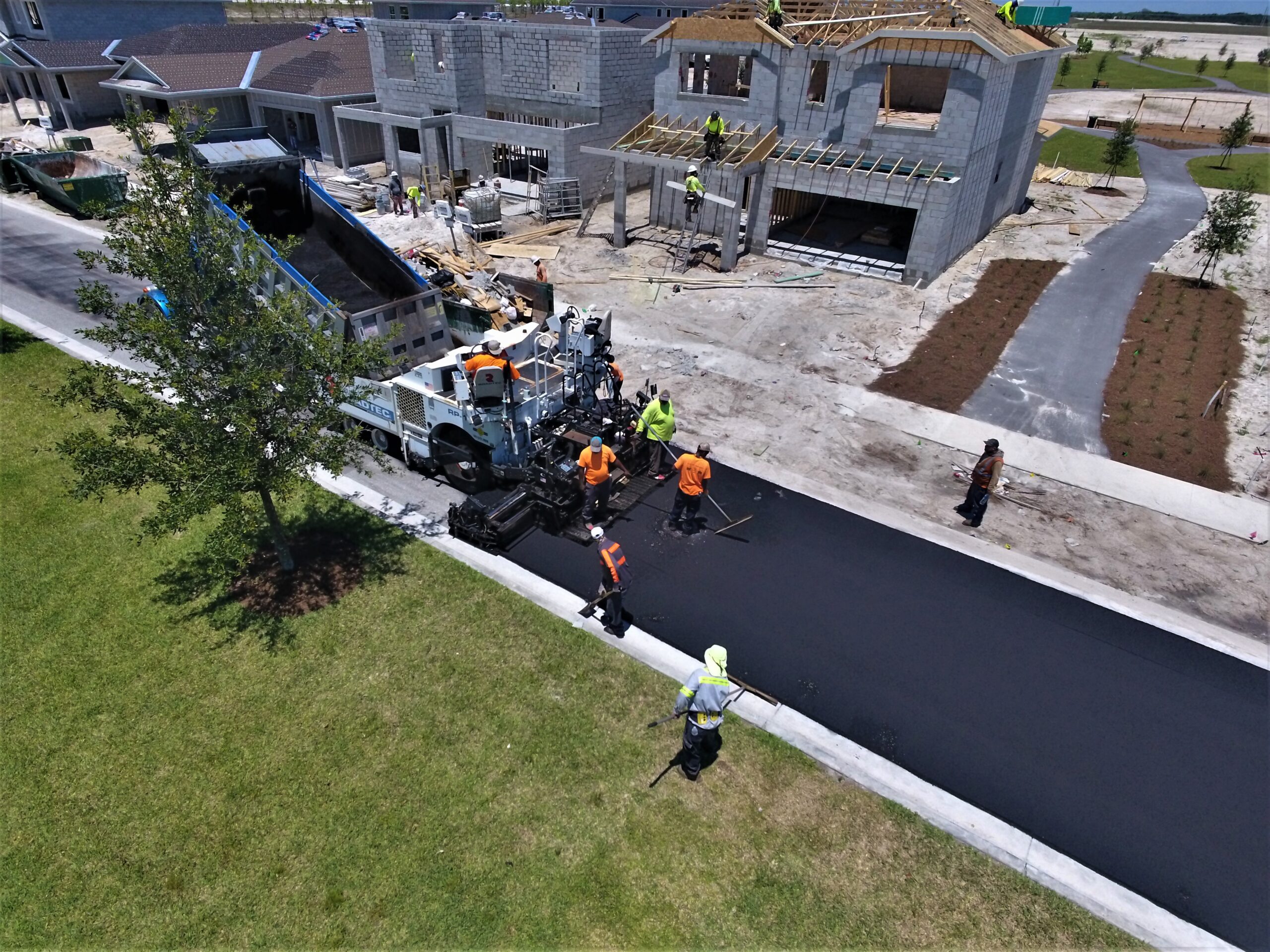 Why Choose Us as Your Go-To HOA Paving Company in South Florida?
Whether you're looking for HOA paving services in West Palm Beach or hotel paving services in Miami, trust our apartment and HOA paving company. Community leaders, business owners and property managers throughout South Florida choose us for our:
Expertise. From apartments to condos and hotels to co-ops, the expert team at The Paving Lady works on all types of housing facilities. We understand the unique needs of South Florida communities and have the in-depth knowledge and experience necessary to tackle your project.
Superior service. We provide attentive service and excellent communication to ensure we meet all your needs.
Exceptional work. We use high-quality materials, equipment and techniques to provide the best paving results. We work efficiently to keep your project within budget and on schedule with minimal disruption to your community.
Contact us for a free estimate today!