South Florida Asphalt Milling Company
If your asphalt pavement needs to be restored, professional asphalt milling can save you time and money. Asphalt milling is the process of removing the top layer of your asphalt without disturbing the base.
At The Paving Lady, we use advanced milling equipment to grind asphalt pavement to a certain depth, creating the perfect surface to lay new asphalt.
6 Benefits of Professional Asphalt Milling
There are many benefits to professional asphalt milling services, including:
Cost savings. Because only affected layers of asphalt are removed, the milling process costs less than a complete reconstruction.
Time savings. Milling is also a faster process than traditional removal, so you can reopen your roadway, parking lot or driveway sooner.
An improved surface. Overlaying asphalt on a newly milled surface will enhance your property's appearance. It also provides better skid control and restores drainage flow to withstand heavy rain, large amounts of traffic and other harsh conditions.
A preserved foundation. Traditional asphalt removal methods typically require heavy equipment to pass over the surface numerous times, which puts stress on the foundation and causes damage. The milling process usually only takes a few equipment passes, so there is less risk to the foundation.
Less maintenance. A newly milled and paved asphalt surface tends to require less maintenance than areas that are only overlayed.
An environmentally friendly process. The material removed during the milling process is returned to the asphalt manufacturer to be recycled for future asphalt roadways.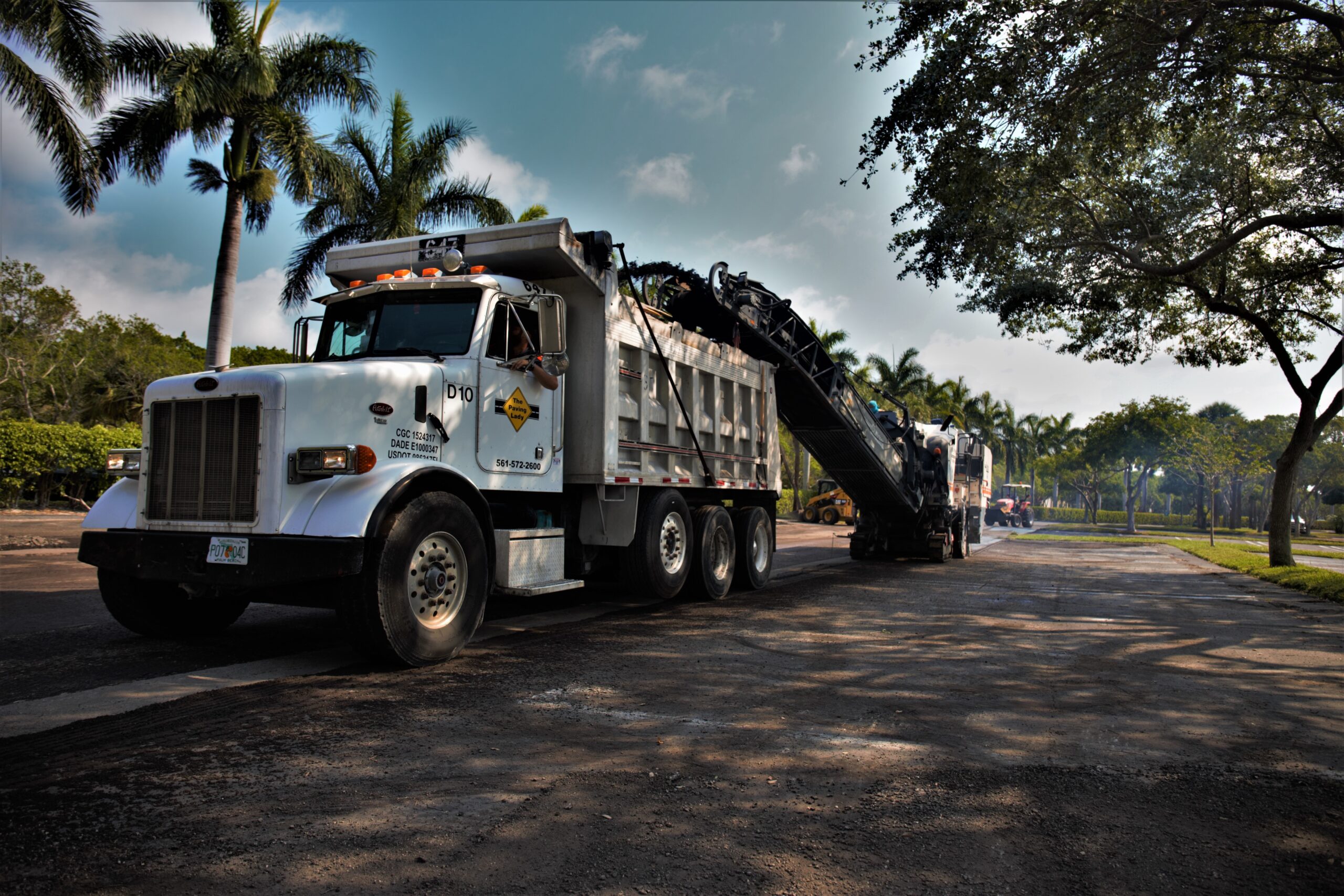 Why Choose Us as Your South Florida Asphalt Milling Contractor?
The Paving Lady is a leading choice for professional milling services in South Florida. Whether you need asphalt milling services for your home or business, we can help. When you hire us, you can expect:
Expertise. Our team of professionals is highly trained and experienced with asphalt milling and will complete your job quickly and efficiently. The Paving Lady also has more than 35 years of industry expertise, which we bring to every project we work on.
Exceptional service. We provide quality service and communication, keeping you updated every step of the way. When you reach out to us, you will receive a detailed plan and price quote, so there are no surprises down the line. Once work begins, we give you updates and answer any questions. We also follow up with you when the job is done to ensure you are happy with the project.
Outstanding work. We use the best equipment and latest techniques to tackle your asphalt milling job. Trust us to provide the high-quality results you are looking for.
Contact The Paving Lady for Professional Milling Services in South Florida
The Paving Lady is South Florida's top asphalt milling company. Contact us today to request a free quote and see the difference our professional asphalt milling services can make for your home or business.