Municipal Paving Services in South Florida
Well-maintained roads, highways, sidewalks, parking lots, driveways and other paved surfaces are crucial to municipalities. As a leading municipal paving contractor in West Palm Beach and the surrounding South Florida region, The Paving Lady provides the services you need to keep your pavement in top condition.
Our Paving Services for Municipalities
Whether you need a road repaired or a new parking lot installed, The Paving Lady can help. We provide many paving services to municipalities in South Florida, including:
Asphalt installation. Our certified installers use premium asphalt and advanced equipment to install new, long-lasting pavement.
Asphalt repair. We mend damaged asphalt with solutions such as crack filling and patching to fix cracks, depressions, potholes and other issues.
Asphalt milling. The milling process allows us to restore your asphalt without disturbing the base to save you time and money on the project.
Line striping. We create traffic markings using Department of Transportation (DOT)-approved paints that organize the flow of vehicles and pedestrians for maximum safety.
Seal coating. Our high-quality seal coating protects your pavement, extends its life span and gives it a fresh look.
Americans with Disabilities Act (ADA) compliance. We perform paving work in accordance with all current ADA standards.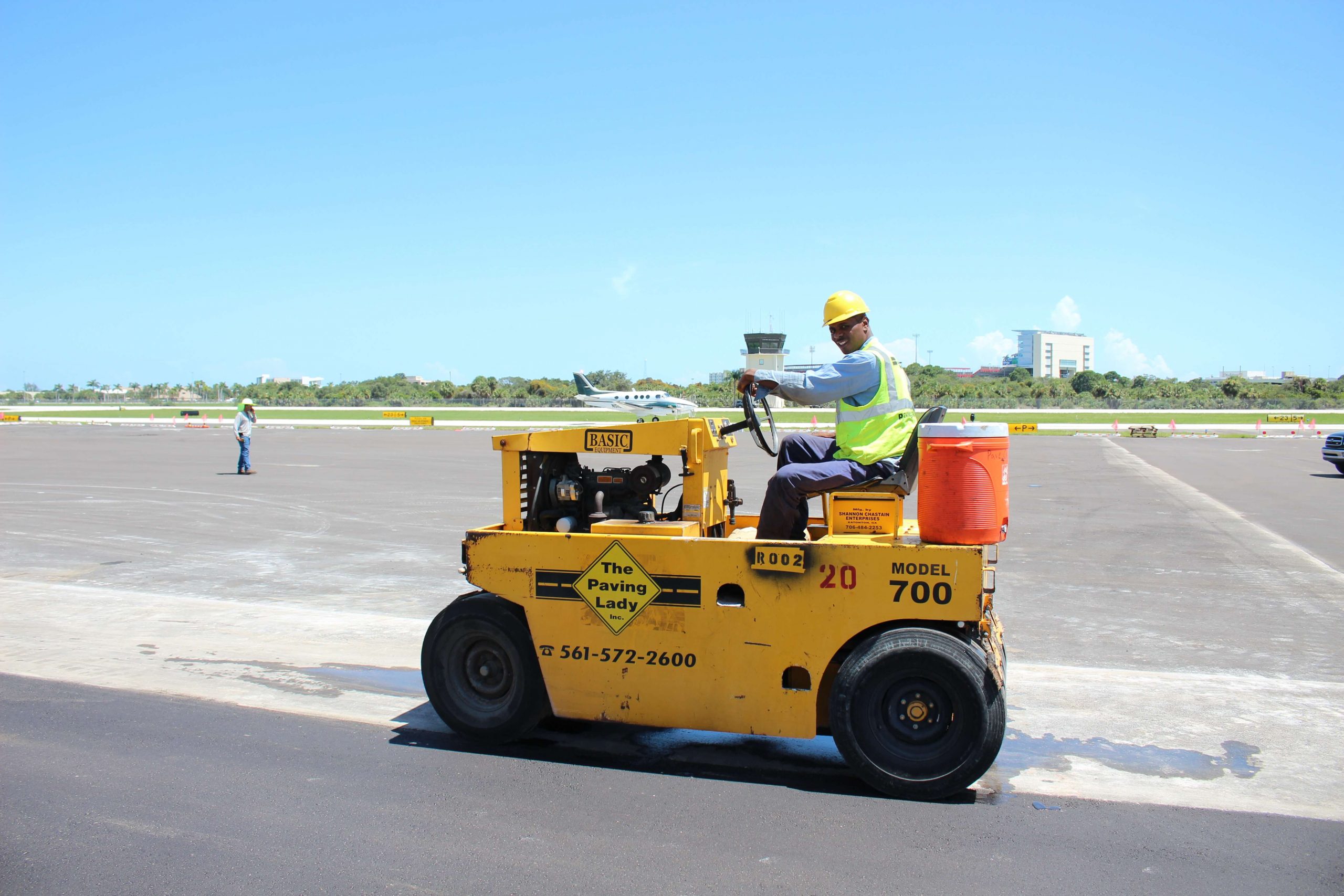 Contact Us for Municipal Paving in South Florida
If you're looking for a municipal paving company in Miami or neighboring areas in South Florida, The Paving Lady is a top choice. Clients consistently choose us for our:
Competitive prices. We make competitive bids and offer the affordable prices that municipalities need.
Experience. Our expert team works on all types of municipal paving projects, and we have served South Florida for over 35 years.
Exceptional service. We pride ourselves on our responsiveness and reliability. You can count on us to answer all your questions and keep you regularly updated, so you are always in the loop.
Outstanding work. We use the best materials and techniques to complete your project on time, within budget and with minimal impact on your community.
Get in touch with us today to request a free quote for municipal paving services in South Florida.