Seal Coating Services in South Florida
Unsealed asphalt deteriorates quickly. Exposure to the air and the sun's ultraviolet (UV) rays can weaken asphalt's strength and durability, making it brittle and creating cracks. Water and vehicle fluids can penetrate your asphalt through these cracks and cause further degradation.
Seal coating is a simple, effective solution to prevent damage to your asphalt and restore its appearance. At The Paving Lady, we specialize in seal coating services for your South Florida home or business and work on projects of all sizes.
5 Benefits of Seal Coating Your Asphalt
Seal coating ensures you get the best performance from your asphalt for the longest amount of time. Here are the top five benefits:
Longer life expectancy
Seal coating can extend your asphalt's life span by creating a protective top layer that prevents sun damage and liquid penetration.
Improved surface
A seal coat layer provides a jet-black finish and slip-resistant properties for a more attractive and safer surface.
Increased flexibility
Old, weathered asphalt cracks easily under excessive weight. Seal coating creates a flexible top layer that can tolerate heavy vehicles and high volumes of foot traffic.
Less maintenance
Seal coating creates a smooth, even surface that is quick and easy to clean.
Cost savings
Seal coating makes your asphalt more durable, reducing the need for repairs or replacement. This process can also add value to your property by improving its appearance with a fresh look.
Reasons to Choose The Paving Lady for Your Next Seal Coating Project
If you need asphalt seal coating services in South Florida, The Paving Lady is a top choice. Home and business owners work with us for our:
Expertise. With over 35 years of paving experience, The Paving Lady has invaluable industry expertise. Our expert team is highly trained with the knowledge and skills to tackle any seal coating project.
Superior service. We offer personalized, attentive service to ensure we meet all your needs. We work with you closely throughout the entire process and provide all plan and cost details upfront, so you know what to expect as we move forward. You can rely on us to provide regular updates, answer your questions and offer whatever assistance you may need.
Outstanding work. We use premium seal coating materials and careful techniques to complete your project and give you the best results. When you hire us for your seal coating job, you can rest assured that we will leave you with a beautified, long-lasting asphalt solution.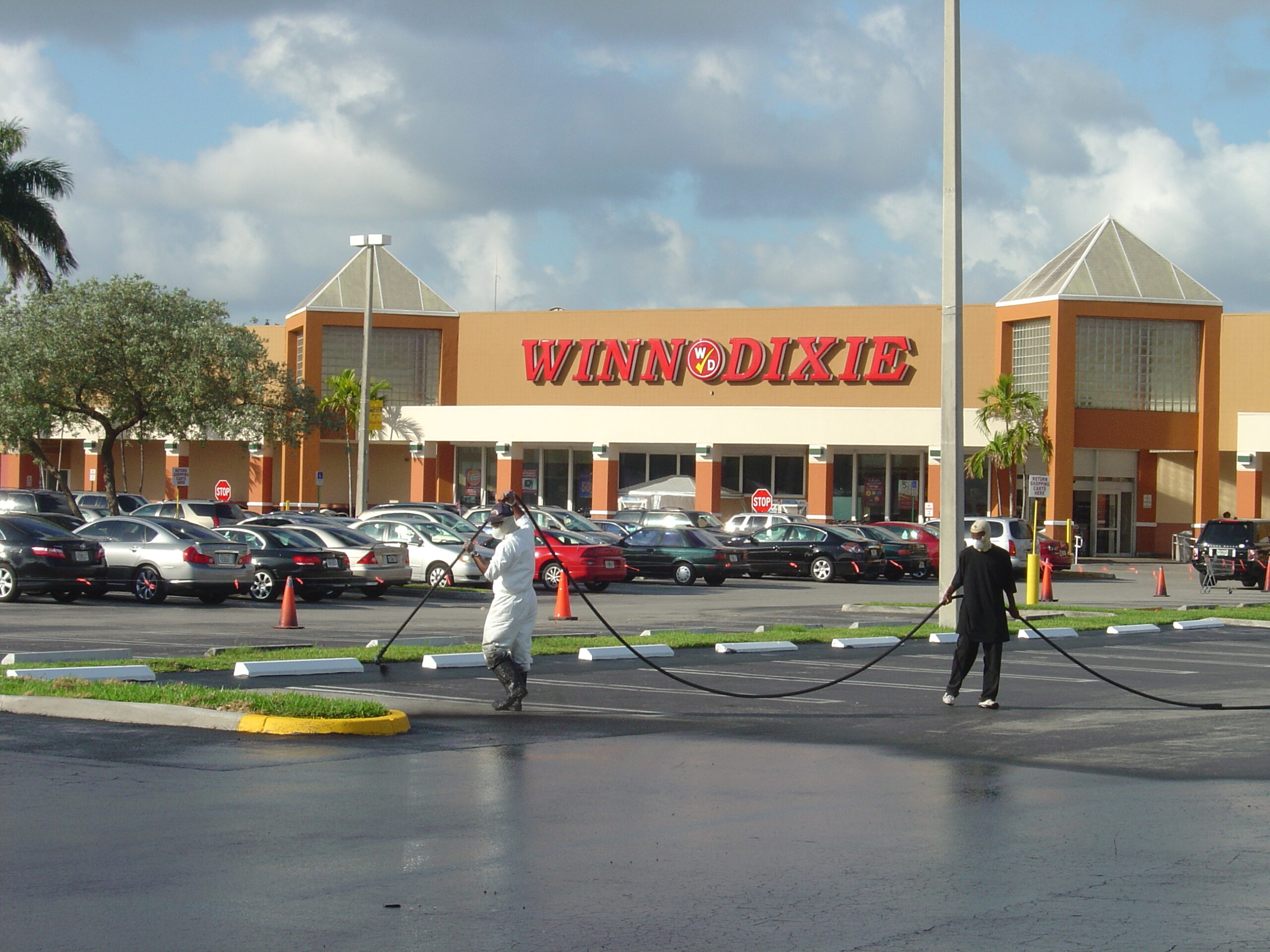 Contact The Paving Lady Today
Whether you need commercial seal coating in Fort Lauderdale, parking lot seal coating in West Palm Beach or blacktop seal coating in Miami, The Paving Lady is your go-to source for seal coating services in South Florida. We recommend regular seal coating as part of your preventive maintenance regimen to ensure your asphalt stays in top condition for as long as possible.
Give us a call at 561-572-2600 or connect with us online to request your free quote and find out how we can help with your next seal coating project.